About The Department
The Department of Mechanical Engineering is established as a full-fledged department offering B.E course from the year 2009 with an intake of 60 and in the year 2012 intake has been increased to 120 and from 2014 onwards the intake is 180 students.
The Department has excellent infrastructure facilities in keeping with latest trends and requirements and well reputed faculty members. It aims at preparing the students to face the challenge of the materially-conscious and technologically fast-developing world. It means to transform the students into young engineers with sound technical knowledge, leadership skills and decision-making abilities. This preparation results from the discipline and commitment of the students, leadership of the management and distinction of the faculty.
The Department periodically conducts Guest lectures, Industrial visits, Symposiums, Seminars etc. through its parent body "Association of Radiant Mechanical Youngsters (ARMY)" for the benefit of students. The efforts of our committed faculty members are really towards producing the students with excellence in knowledge and character. The department periodically organizes conferences,
FDPs, workshops, hands-on training and value added courses in coordination with AICTE, ISTE, Anna University, SAE, TEDA and reputed industries etc., for the benefit of both the academic and industrial community.
The department has recently installed 3D Printing Facility which is a recent technology in manufacturing. Ours is one among few colleges which is having such a facility.
Industrial visits and internships are arranged every year for the benefit of our students in some of the following industries.
Mitsubishi heavy Industries Ltd, Ranipet.
Hinduja Foundries
Chennai Fort Trust
North Chennai Power Plant
Delphi TVS
Rane TRW
Brakes India and etc.
Our Students are placed in reputed industries every year through on and off campus placement drives, some of the core companies are,
Hero Motors
Mercury fittings
SMR Industry
Veltech Industries
Indian Navy
Boston India Pvt Ltd
Avalon Technologies
Petrofac
Maruti Suzuki
L&T
Hyundai and etc.
Laboratories :
Manufacturing Technology – I & II Lab
Thermal Engineering – I & II Lab
Metrology and Measurements Lab.
Dynamics Lab
Mechatronics Lab
CAD/CAM lab
Simulation and ANSYS Lab
Computer Aided Drafting and Modeling Lab
Fluid Mechanics and Machinery Lab
Strength of Materials Lab
Entrepreneurship Awareness Camp
Our MBA department has conducted a 3days Awareness camp on Entrepreneurship Development for the III year & IV year students from 10.02.2020 to 12.02.2020 in association with TANSTIA & FNF , Guindy Chennai. Resource Person Mr. Manoj Kumar , Manager TANSTIA has delivered the Awareness of Entrepreneurship , Banking & Industries.
HANDS ON TRAINING
On 21.01.2020 & 22.01.2020 a two day workshop were conducted for III years in associated with GOODWIN MOTORS .Resource person Mr.Xavier Jaganathan , CEO , Goodwin Motors.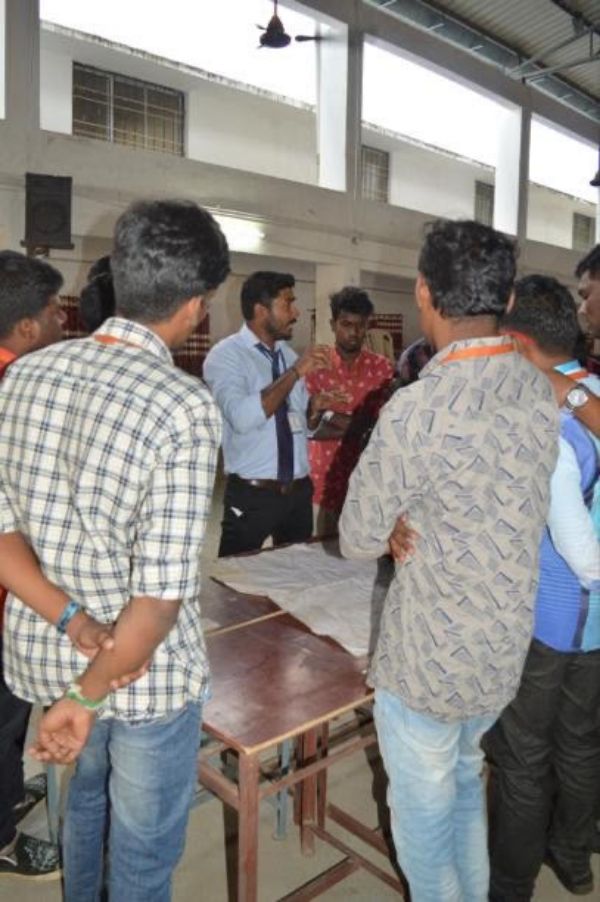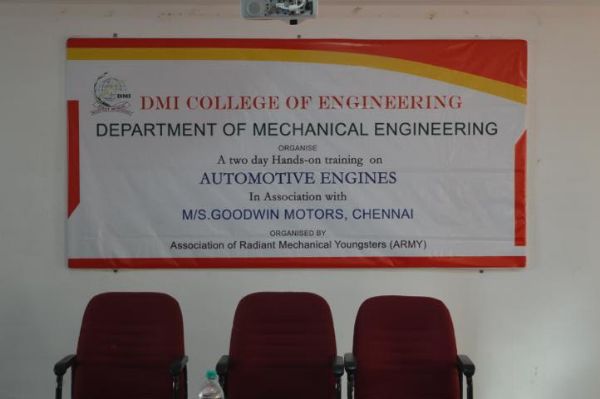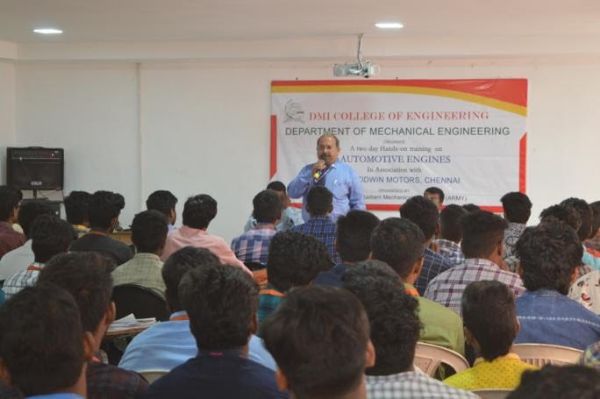 Three day workshop from 10.02.2020 to 12.02.2020 conducted for III years & IV years in associated with TANSTIA – FNF service centre Guindy. Resource person Mr.K.Manoj Manager TANSTIA.
TECHNICAL & NON – TECHNICAL EVENTS
On behalf of Inauguration of Association (
ASSOCIATION OF RADIANT MECHANICAL YOUNGSTERS – ARMY
) we are conducting the events of technical – HUMAN CALCULATOR , TECHNICAL QUIZ , JUST A MINUTE , Mr.MACHINIST & PAPER PRESENTATION & Non- technical of UNIQUE TALENTS , GAMING , LOGO DESIGNING & MOBILE PHOTOGRAPHY from 06.08.2019 to 19.08.2019.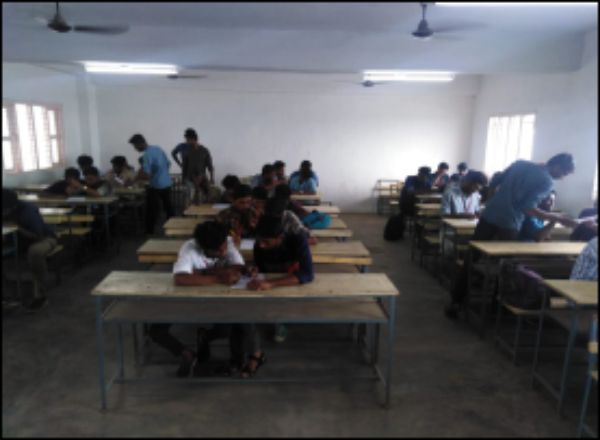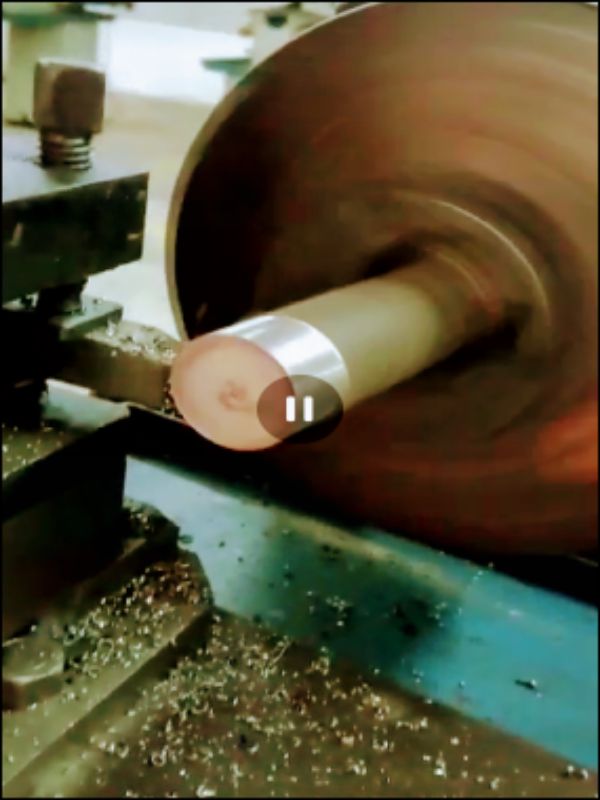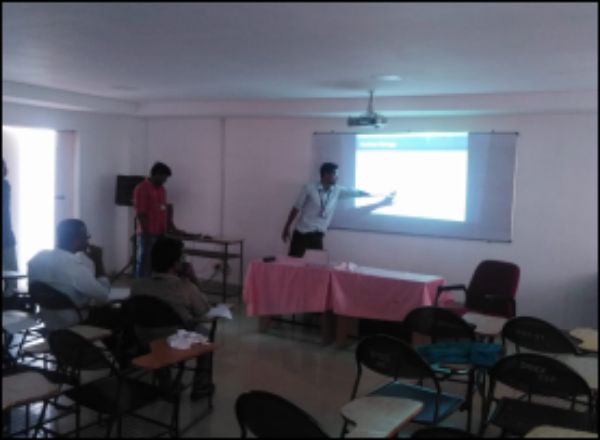 The association of mechanical department "ARMY" (ASSOCIATION OF RADIANT MECHANICAL YOUNGSTERS) has been inaugurated on 22st August, 2019 for the academic year of 2019-20 by the chief guest Dr.EHAYACHANDRAN , Managing Director, Crown Technologies, Chennai. Our Guest of Honour Mr.Masthan Ali , Director , India Operations Chennai .The inauguration started with the prayer song. Bible Reading, followed by welcome address has delivered by Mr.Ashok , President , ARMY. Our honorable Principal Dr. M.A. Leo Vijilious , honoured our chief guest with shawl , followed by our Administrator Rev.Sr.B.Hamlet presented the memento. Our Head of the Department Dr.T.Senthil Kumar has given the Presidential address.
"RECENT TRENDS IN AUTOMOBILE. He described and explained the importance and he also pointed various challenges and experiences related to this topic and the students will be highly benefited by his lecture. After finishing his lecture, students quoted many questions and ended with an interactive session. Then the certificates were distributed to students those who have attended technical events that was conducted in our college.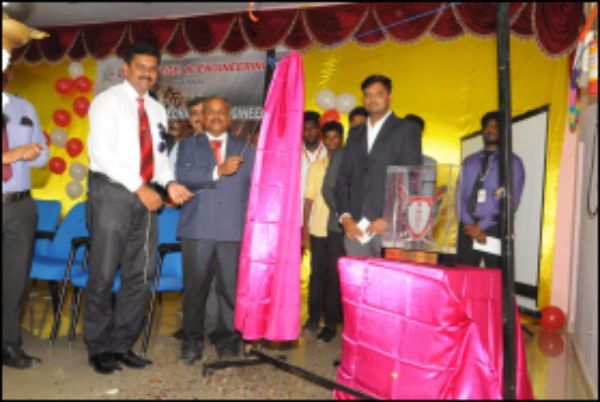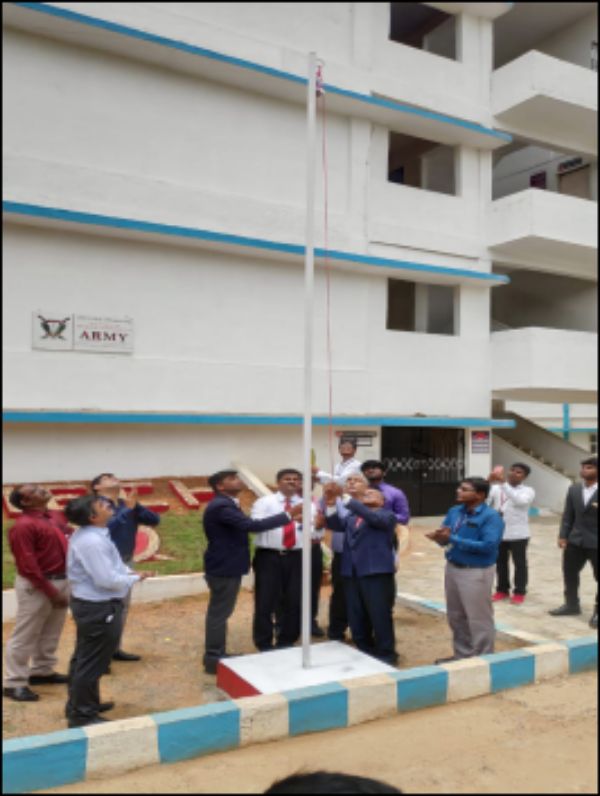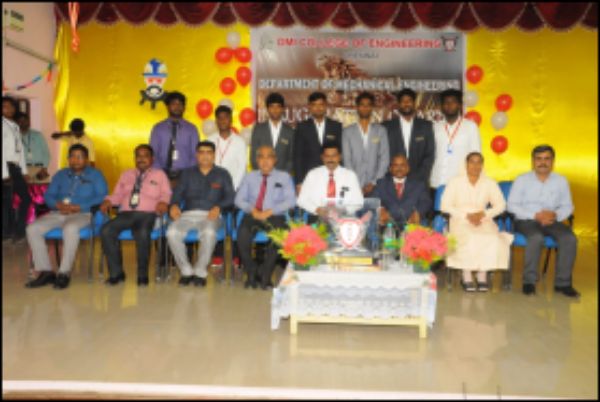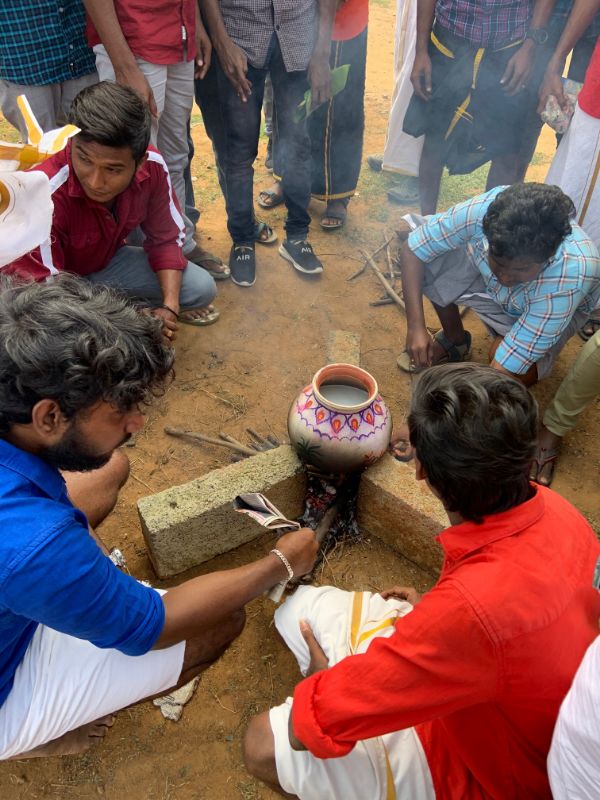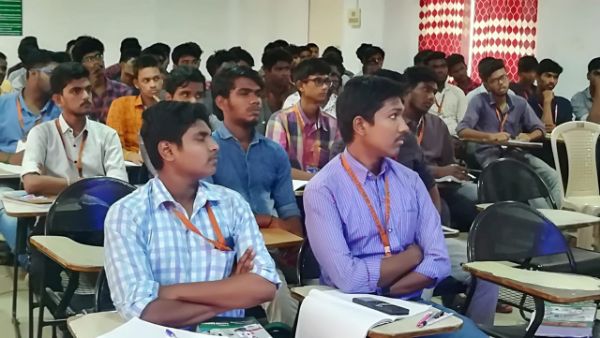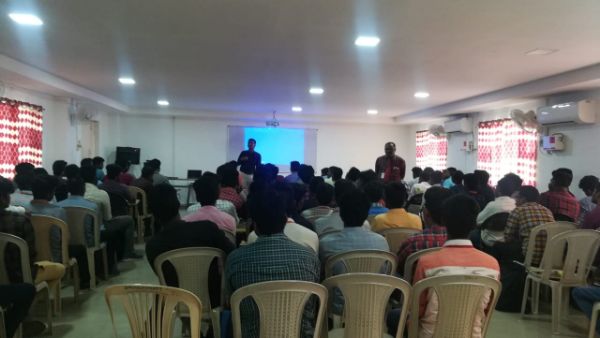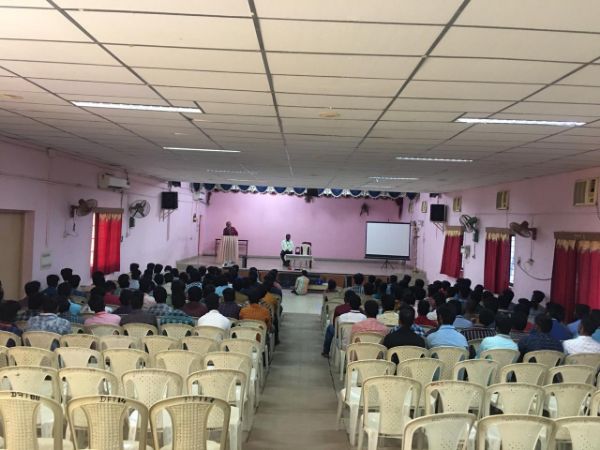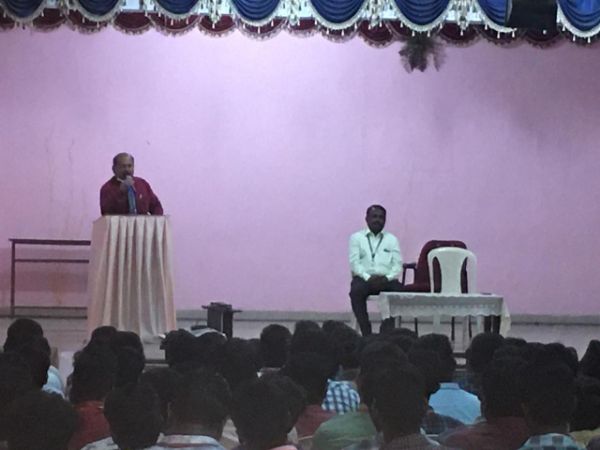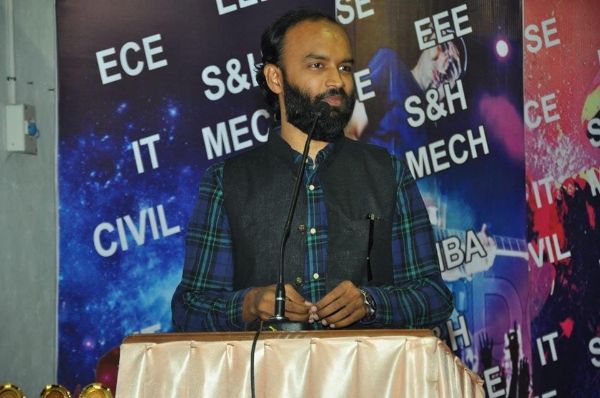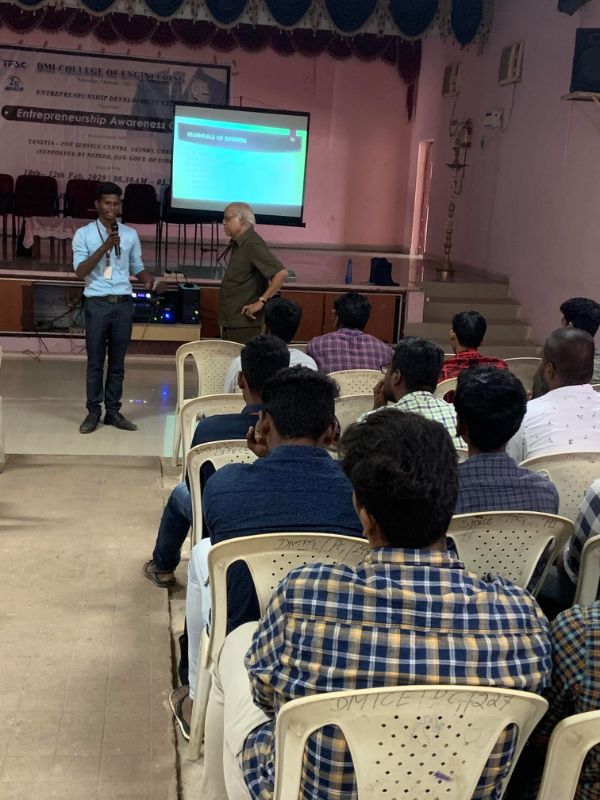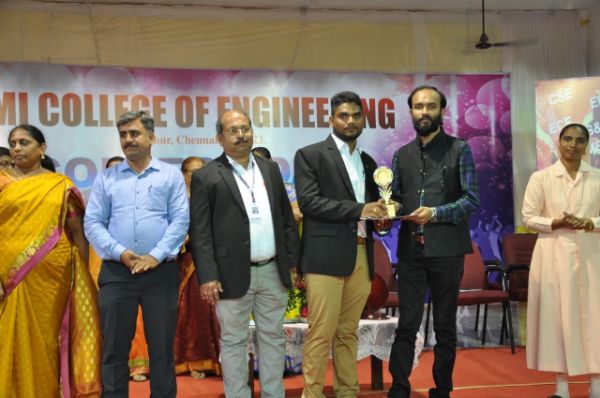 [/wc_row]